minimum fee 579 € includes up to 4 guests, every extra guest is 30 €       

4h     

Start: Parking lot next to Järve shopping center (location canbe changed according to the client needs)    

26 km
Languages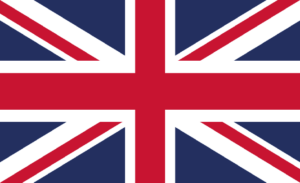 (private tours in English, Estonian)
Embark on a captivating cycling tour through the enchanting district of Nõmme, guided by a passionate local who has a deep love for this hidden gem. Experience the unique blend of tranquility and village-like charm that sets Nõmme apart from the rest of Tallinn, immersing yourself in its soul-soothing greenery and captivating atmosphere.
Nõmme holds a special place in the heart of the capital, offering a serene oasis unlike anywhere else in the city. This remarkable district, which was once separate from Tallinn until 1940, boasts a rich history that is beautifully reflected in its distinctive wooden architecture. As you pedal through the winding streets, your knowledgeable guide will unveil the stories and secrets behind the massive historic villas that once belonged to pre-WWII industrialists. Admire the colorful churches and explore the hauntingly beautiful abandoned sanatoriums that stand as testaments to a bygone era.
However, the true beauty of this tour lies not only in the architectural wonders, but also in the breathtaking natural landscapes that surround Nõmme. As you delve deeper into the tour, you'll find yourself immersed in the lush green areas that have become beloved havens for runners and cyclists alike. Discover the hidden forest trails that wind through towering trees, inviting you to escape into nature's embrace. Your guide, with an intimate knowledge of the area, will lead you to the most picturesque spots, sharing stories and insights that only a local could provide.
Prepare to be captivated by the beauty of Männiku sand quarry, now transformed into a verdant oasis overgrown with lush forests and dotted with picturesque lakes. This serene setting, seemingly a world away from the bustling city, will transport you to a place of tranquility and natural wonder. Lose yourself in the peaceful ambiance as you soak in the scenic views, relishing the feeling of being hours away from urban life.
Throughout the tour, your guide's genuine love for Nõmme will shine through, as they share their personal recommendations for the best local eateries, shops, and hangouts. Immerse yourself in the authentic local experience, savoring delicious culinary delights and discovering hidden treasures known only to those who call Nõmme home.
This cycling tour of Nõmme is a journey of exploration, blending the fascinating history of the district's architectural gems with the serene beauty of its natural surroundings. With a passionate local guide leading the way, you'll gain a deeper appreciation for the tranquil vibes, lush greenery, and captivating allure that define Nõmme. Get ready for an unforgettable adventure that will leave you with a newfound love for this unique part of Tallinn.
Adventure includes
A knowledgeable local guide who knows the area like the back of his hand and has a ton of cool stories to tell
Every participant gets a personal audio device so that she/he can always hear the guide clearly while keeping a safe distance from the other participants
Refreshment break – water, tea, coffee and pastries are offered roughly halfway on the trip
A comfortable city bike, a helmet and reflective braces.
Inside tips to popular hotspots among locals.
Good to know
The cycling trip takes place in any weather, dress accordingly!
Be at the meeting point 10-15 minutes prior to the departure in order to set your bike for an adventure!
Send us a private tour request by clicking here.